This Just In: I'm Famous
Did you catch my cameo in the documentary, The Way I See It?
You ever have a week where time seems to completely get away from you? Yeah, that's where I've been for the last few weeks. That's why you haven't heard from me in a bit. I had a bit of an existential crisis over blogging and now I'm in a documentary. Well, I'm kind of in a documentary.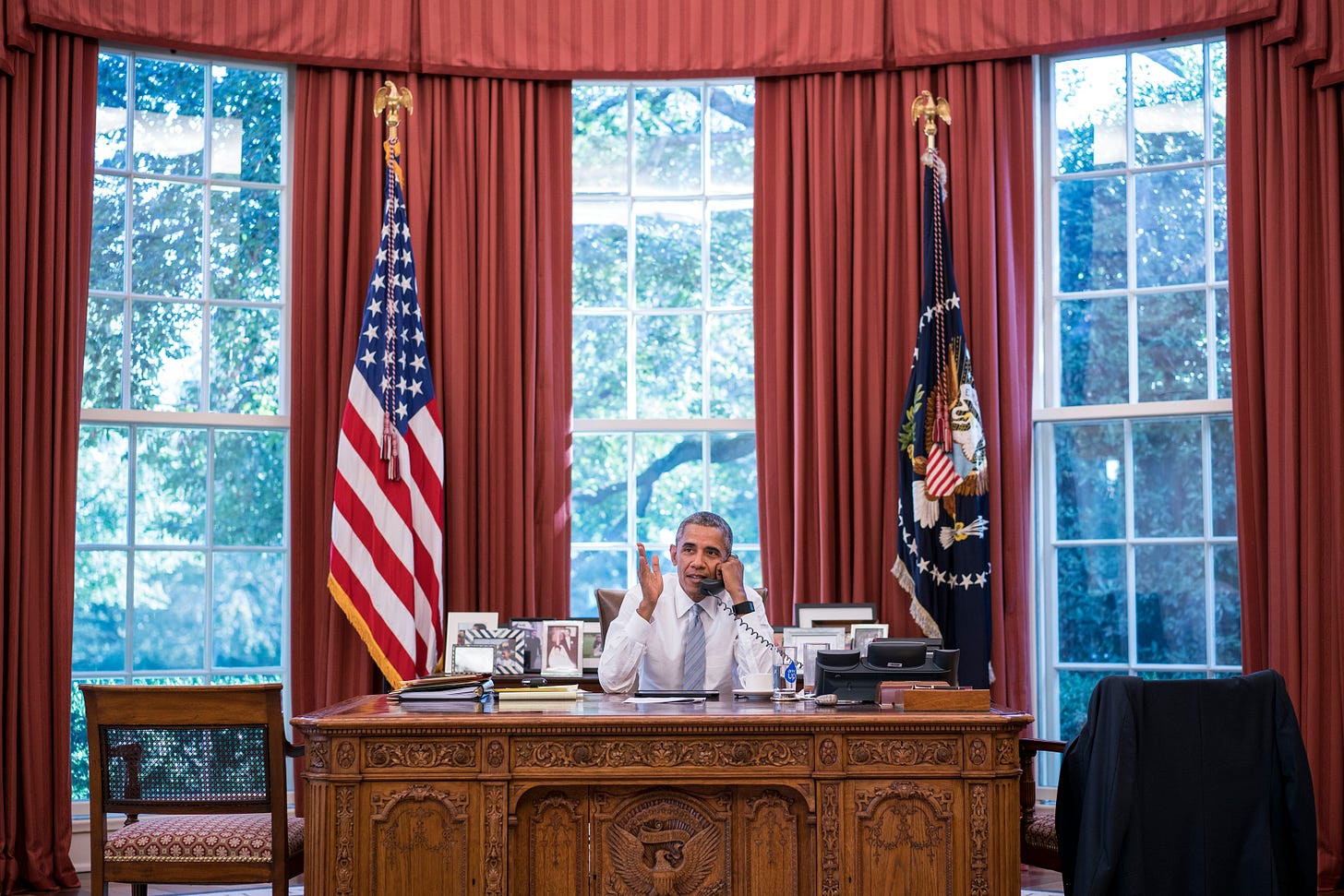 Pete Souza is a photojournalist who served as the official White House photographer for Presidents Ronald Reagan and Barak Obama. When Obama left office, Souza became an expert at trolling the current administration on Instagram with timely photos from the Obama White House. Over the weekend, MSNBC aired a documentary on Souza's work, titled The Way I See It.
In some strange little part of the internet, an offhanded comment I left on an Instagram post influenced a man whose work I greatly admire.
Photo Credit: President Barack Obama talks on the phone with Cuba President Raúl Castro in the Oval Office, Sept. 18, 2015. (Official White House Photo by Pete Souza on Flickr) The use of this photo in no way reflects approval or endorsement of Pete Souza, President Obama, the First Family, or the White House.
📺 Currently Watching: Gilmore Girls season 4 on Netflix
📚 Currently Reading: Shorefall by Robert Jackson Bennett
---
This is the first two-person Write Now interview. It's with a mother and daughter who co-wrote the memoir, Family in Six Tones.
Did I mention I had an existential crisis lately? Not only was I in a documentary this week, but the founder of Medium addressed a question I submitted.